Chiropractor Moorhead MN
Foss Spine and Wellness
Welcome to Foss Spine and Wellness located in Moorhead. Chiropractic is one of the most amazing healthcare professions, but very few people understand what it's all about. This article is here to help you gain a basic understanding of how our Moorhead chiropractors can help you and your family.
Chiropractic care is the practice of using spinal alignment to alleviate a wide variety of physical ailments, including muscle strain, neck pain, chronic back pain, and more. This is accomplished by adjusting the position of the spinal column to its proper shape, providing a non-invasive solution for pain relief.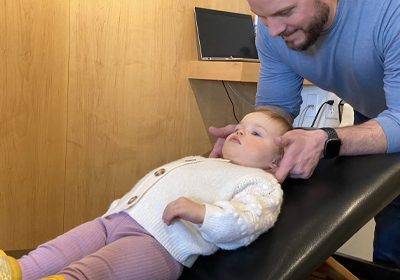 How Can Chiropractic Care Help You?
Many people dismiss chiropractic as being something only for back pain, but chiropractic treatment can be used to treat a wide variety of physical issues, such as migraines and headaches, chronic pain, carpal tunnel, pain due to injury or muscle strain, and much more.
Education is something we strive to embed in our patients, because knowing why you are becoming sick, injured, tired etc, is what will make you well! At Foss Spine and Wellness we want to be your resource for anything health related.  Dr. Jace spends his time researching and attending the best seminars in the world to be sure your healthcare is in the right hands!
We are thrilled to offer many different aspects of chiropractic care. Please take a moment to enjoy our website and learn more about chiropractic care and meet our incredible team of health professionals.
chiropractic care for a better lifestyle