Softwave Therapy in Moorhead, MN
Foss Spine and Wellness Softwave Therapy
Softwave Therapy - Shoulder #1
Softwave Therapy - Shoulder #2
SoftWave Therapy Shoulder #3
Softwave Therapy - Lower Back
SoftWave TRT in Moorhead, MN uses patented technology to reach an injured area at the cellular level to successfully turn on the body's natural healing process.
What Does Softwave in Moorhead, MN Do?
I

ncreases blood supply

Modulates inflammation
Stimulates, activates and recruits resident stem cells
Accelerates wound healing
Repairs, remodels and regenerates tissue
Induces antibacterial effect
Reduces acute and chronic pain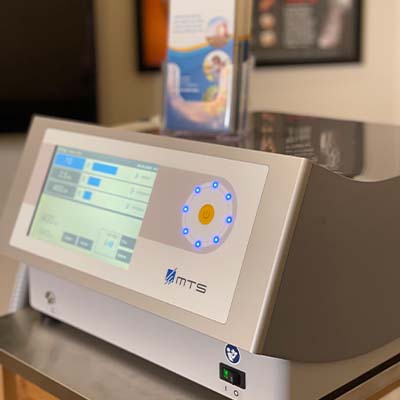 EFFECTIVE
Non-invasive
No anesthesia or numbing agents needed
No side effects
Short treatment time
Quick recovery
Long lasting
---
TRUSTED
Used at leading national and international research and medical centers such as:
Cleveland Clinic
Shepherd's Center
Memorial Sloan Kettering
As well as professional sports organizations.
---
PROVEN
Shock wave technology has been around for decades. SoftWave innovated a better way to advance tissue healing and regeneration in the healthcare fields of orthopedics, traumatology, wound care, aesthetics and urology.
SoftWave Treats...
Back Pain
Knee pain
Shin Splints
Plantar Fasciitis
Jumpers Knee
Stress fractures
Overuse injuries
Foot ulcer pain
Non-Unions
Shoulder Pain
Scar tissue treatment
Elbow pain
Osgood-Schlater
Hamstring pain
Fascial release
And so much more!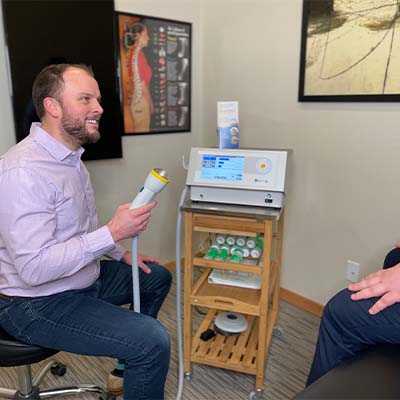 Contact us today to learn more or schedule your first appointment!
OFFICE HOURS
---
Monday
7:00am - 11:00am
1:00pm - 5:00pm
---
Tuesday
2:00pm - 6:00pm
---
Wednesday
7:00am - 11:00am
1:00pm - 5:00pm
---
Thursday
7:00am - 12:00pm
---
Friday
7:00am - 12:00pm
---
Saturday & Sunday
Closed